From a young age, Angelina Lati has always been healthy, bubbly and energetic. That was until at the age of 14, her family began to notice subtle changes in her behavior that derailed her life forever.
"She started to drop things. Every time she set the table she would drop the glasses on the floor and I would ask her what was going on and she would say, "I don't know. Her hands just weren't holding the cups, "Angelina's mother Niki Markou said. The Greek herald.
Later, Angelina fell while walking the family dog ​​and all of this prompted Ms Markou to make an appointment with a neurologist. But before the date arrived, Angelina had a terrifying fit at the family home.
"She had a fit in my arms and I had to put her on the floor. I had never seen one before so for me it was very traumatic. I was screaming, "says Ms. Markou.
Angelina was rushed to hospital and initially misdiagnosed with Juvenile Myoclonic Epilepsy. She was prescribed medication, but after a few months it was clear that she was not getting better and she started showing signs of cognitive decline.
A long stay in the hospital followed many genetic tests. Eventually, Angelina, who was then 15, was diagnosed with Lafora's disease, which is a form of childhood dementia.
"Honestly, I felt like I was going to have a heart attack. I felt out of control… I think I was in shock and denial because it just didn't seem rational or believable, "says Ms. Markou with tears in her eyes.
"She will not age":
Ms. Markou is not alone. Many Australians don't know much about childhood dementia, which is a progressive brain injury that begins before the age of 18. There are over 70 types of disease, each caused by changes in DNA as they are genetic diseases.
Equally surprising are the statistics on childhood dementia.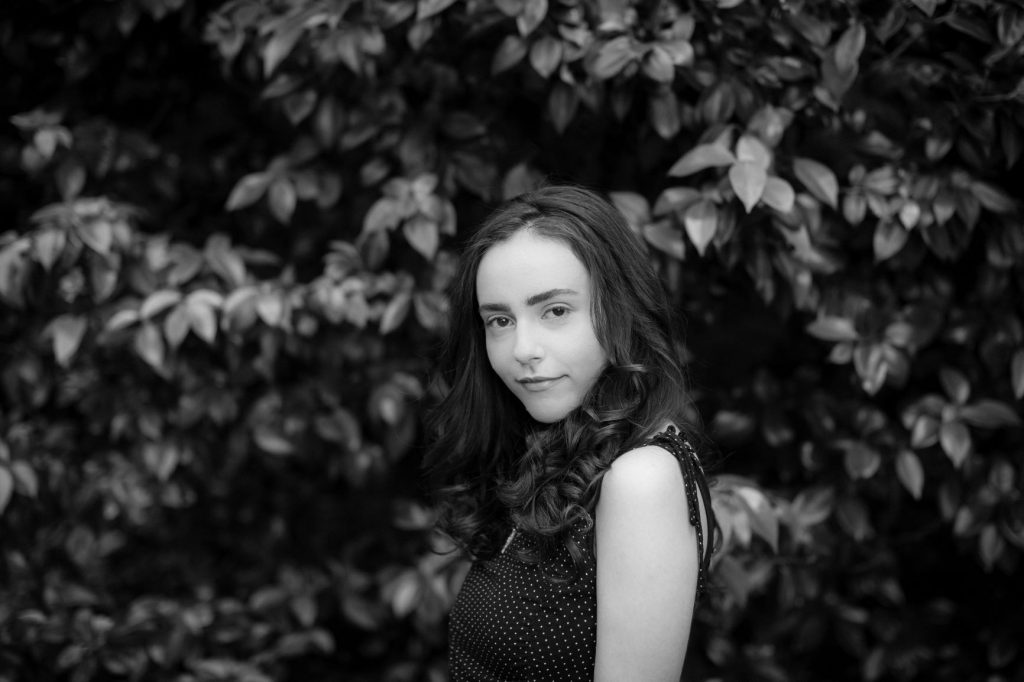 Research manager at the Childhood Dementia Initiative (CDI), Dr Kristina Elvidge, says that one in 2,800 babies will develop dementia in childhood. That's 129 babies born each year in Australia, one every three days. It is estimated that nearly 2,300 Australians are currently living with childhood dementia, representing 700,000 people worldwide.
The signs and symptoms themselves are similar to those you might have seen in an elderly parent with dementia. They include, for example, lack of concentration, memory loss, changes in personality and behavior, and even loss of speech and mobility.
"Childhood dementia affects a child's ability to think, learn and remember. They suffer from loss of cognitive function and loss of previously acquired skills, "says Dr. Elvidge.
"Each of the childhood dementia has a different age of onset and life expectancy, but the average for all disorders is 28 (including the few that have treatment). In fact, 75 percent of children have a life expectancy of less than 18 years, so their lives are significantly shortened. "
In Angelina's case, she is now 17 and her mother says that although she can still walk, she doesn't speak much anymore, she is mainly tube fed and the dementia has "come".
"It's like she disappears. This is the only way to describe it. You watch old videos and that's when you really realize the difference between what she was and how she is now and how fast the progress is, "says Ms. Markou.
"She's not going to get married, she's not going to have children, she's not going to grow old, she's not going to be with us. You start to think about all these future things that are going to be taken away from you. "
The race to save Angelina:
Finding a cure for Angelina's type of childhood dementia is proving very difficult despite many years of research. In fact, less than five percent of childhood dementias have treatment, and in many cases the only options are symptom management and palliative care.
"Care and support for families struggling with childhood dementia is lacking and uncoordinated, so the Pediatric Dementia Initiative is working to change that while accelerating global research into new therapies and treatments," says Dr. Elvidge.
The head of research at CDI adds that gene therapy shows promise in clinical trials for some patients. This involves introducing a healthy copy of the defective gene into the body with the help of a virus. Other research aims to replace the missing enzyme or protein due to the defective gene, but getting enough of it into the brain is a challenge.
For Angelina, just being accepted into one of these clinical trials in the first place is a challenge. Her mother says she was hopeful Angelina could participate in a drug therapy trial this year, but that was pushed back by the Food and Drug Administration.
"They wanted more tests to be done in the lab before they were tested on humans. It was very upsetting because every month is different. They are dwindling so quickly that we don't know where we will be in 12 months. Will she succeed? I don't know, "says Ms. Markou.
The Sydney mother-of-two says "time is running out" which is why she and her family are determined not only to share Angelina's story, but to continue to make lasting memories together.
"I want to save my daughter's life. I will do whatever it takes to get the word out, "concludes Ms. Markou.
A passionate statement from a mom who is determined to give her beautiful daughter the best life possible despite her heartbreaking diagnosis.
Source link