For Christopher Spalding of Fort Wayne, a world champion ballroom dancer, a brain tumor could have been devastating to his life and livelihood.
On April 28, 2020, scans revealed that he had a brain tumor larger than his fist. At one point, Spalding was told he would never be able to walk or talk again.
Today he is back to dancing on the competitive stage.
"Before my cancer diagnosis, I lived a pretty healthy and happy life," says Spalding. "My wife (Kelly) and I own the Fort Wayne Ballroom Company, so we are living the dream of being able to work together every day and do what we love."
That all changed when, after several months of headaches, Spalding had a stroke at home. Kelly took him to the emergency room at Parkview Regional Medical Center, where he learned he had a fairly large tumor.
His first thoughts were on how he could afford care.
"My wife and I, as small business owners, had lost the ability to purchase insurance," says Spalding. "That first night in the ER I was in a pretty dark place because all I could think of was what it was going to mean for my wife and I."
The next morning, while Spalding was still in the hospital, he received a call from the Parkview financial aid team. They saw that he had been admitted without insurance and wanted to help.
"They said to me, 'We want you to know that you don't have to worry about the money right now,' he says. "You have to worry about improving yourself. "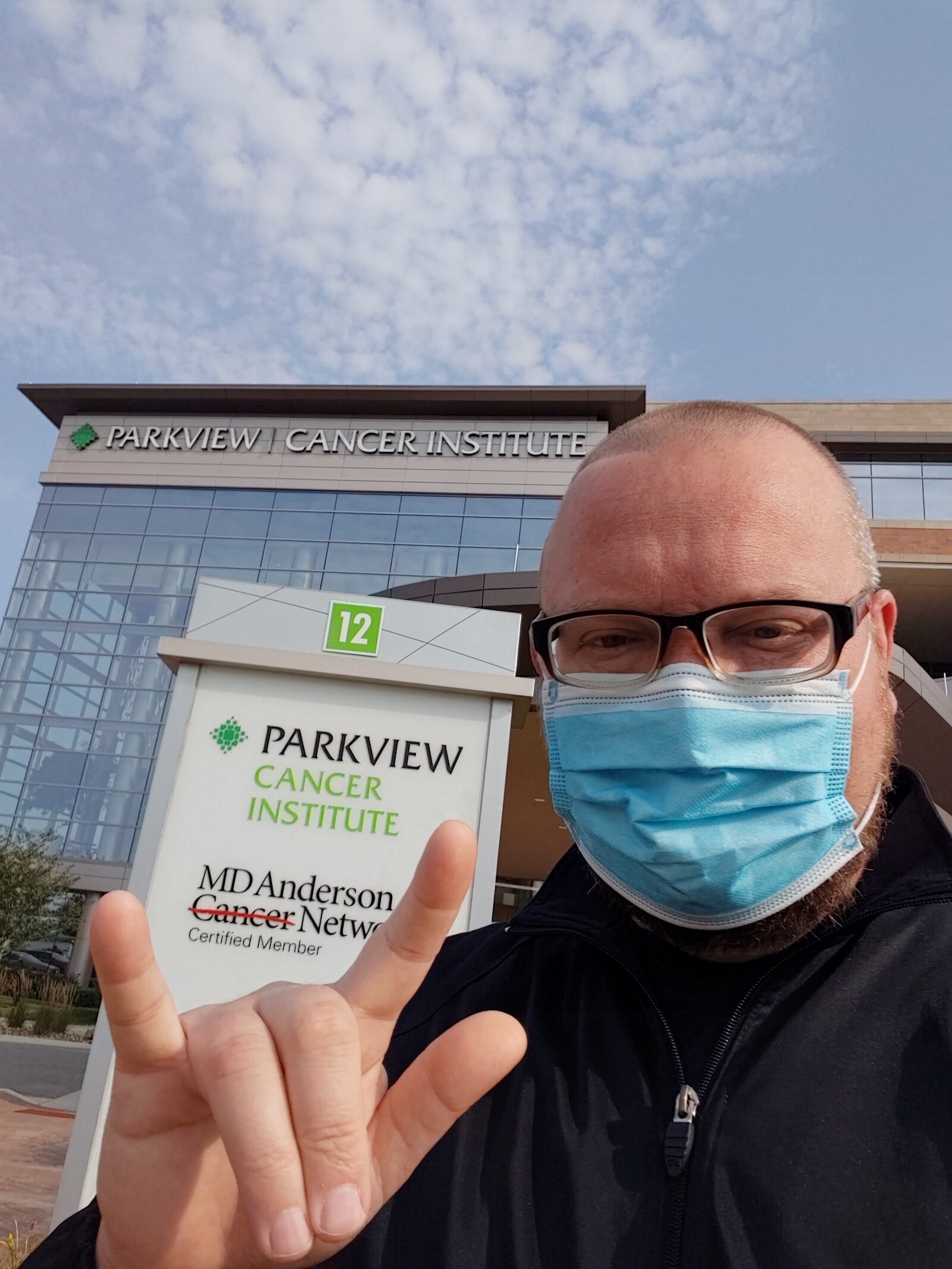 Chris Spalding says Parkview saved his life twice, helping him overcome and recover from cancer.
The team quickly discovered that Spalding had qualified for Medicaid, which he hadn't realized before was an option. He was enrolled within days, which provided him and his wife with incredible relief, allowing them to focus on his treatment and recovery.
Due to the size of his tumor, Spalding was referred to IU Health in Indianapolis for surgery. They removed 90% of his tumor and a biopsy confirmed Chris had grade 3 glioma, a rapidly growing cancer that would require aggressive treatment. He was sent to Chicago for six weeks of proton radiation and chemotherapy.
Eventually, Spalding came home and returned to Parkview for his occupational therapy, physiotherapy and speech therapy. His therapists were amazed at his progress and determination.
In December, he was able to dance for a fundraiser at the Embassy Theater. And in March, he returned to the competitive scene.
Today, Spalding continues to receive services from the Parkview Cancer Institute Survival Clinic, which helps guide patients through the physical, mental and emotional aspects of life after diagnosis.
"I got to talk to them about how I was feeling medically and physically," says Spalding. "But then, too, I got to talk to them about how I was doing emotionally and psychologically. And they talked to my wife and helped her cope with the things she was feeling…. They looked at what I needed, they looked at what my life was, and they built such a specialized program for me, so I say Parkview saved my life twice, and they got me returned to life.
In addition to coming back on stage, Spalding is training for his first Ironman Triathlon. He wants to use his new life to inspire others and help his fellow cancer fighters see that they can defy the odds.
To learn more about Spalding's history, watch this video.

Source link